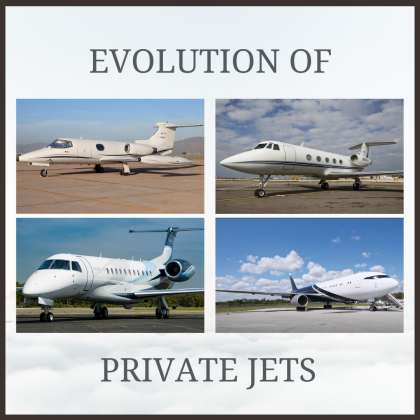 22/08/2022
An advantageous way of travel, the private jets are very common to see around these days, however, it is a fact that they didn't even exist just a decade ago.
Here is how they were invented ..
It all started when German engineer Hans von Ohain and Francis Whittle raced each other to create the first plans for private jets in the 1930s. Ohain's plans worked out for the effort given in the 1950s to produce a private jet and introduce it to the market. In 1957, 4th of September each hassle to take off a private jet was commenced when Lockheed JetStar took off with 12 members on board. Everything worked out for Lockheed JetStar, however, since the technology was new and expensive, it was limited to small number of produce. So, for a little while private jets were for the use of a very limited people in the community. The next step for private jets was to introduce them to the market because due to limited number of private jets, it wasn't for renting or for chartering.
When Bill Lear created LearJet 23 and introduced it to the market in 1963, the future of private jets took a little twist. LearJet 23 was a small 4-6 people capacity jet that was designed to speed up and this put it on top of JetStar and any other jet in the market with its speed. Even today LearJet is a highly preferred option by the passengers. Later on, when Gulfstream, introduced Gulfstream II to the market; private jets became the milestone of luxury and comfort. Unlike LearJet 23, Gulfstream offered a passenger capacity of 19 which was the new comfort for private jet travels. After Gulfstream, Embraer and Boeing joined the competition in private jet market. Embraer became well-known with its fuel efficiency whereas Boeing specialized in adapting large capacity commercial flights into private jet industry.
Modern Days
From the first private jet till today, innovations and new technologies have improved private jets. Even though many believe that this industry is only limited to the rich amongst many, the industry is working on expanding its use to many…